Protect Your Family and Silicon Valley Home with this Fire Alarm Update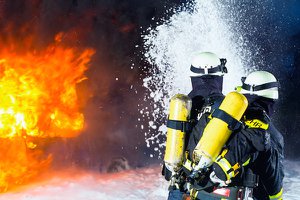 Rules regarding fire and smoke alarms have recently changed in Silicon Valley and it's our job to keep you informed! The actual text can be found in the SB 745 Smoke Alarm Requirements text, but we've broken it down to the things you need to know as an investor, property manager, or Silicon Valley home owner.
Beginning July 1, 2015 ALL older smoke alarms must have batteries replaced with a sealed battery that includes a 10 year rating and smoke alarms powered by hardwire or battery must show the date of installation & list the device manufacturer. As far as location is concerned, alarms need to be installed in every bedroom and hallways near bedrooms, as well as on every floor of the dwelling, including the basement. Alarms should be mounted at least 4 inches from the wall or ceiling and away from vents and windows.